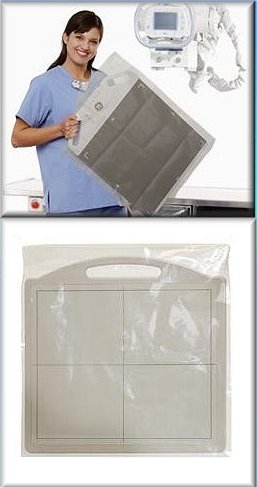 | | |
| --- | --- |
| | Please Note: On March 3rd, 2020 Techno-Aide's manufacturing plant in Nashville, TN took a direct hit from an F3 twister and sustained major damage. We are unable to take orders for T/A products until further notice. Please contact us for assistance in finding alternatives! |



Disposable for the prevention of cross-contamination.
Works with CR, DR and Film Cassettes.
Protects Technologists, physicians, and patients.
Keeps receptors clean and dry from blood, bodily fluids, solutions and infectious disease.
2 mil polyethylene is transparent to x-ray - no artifacts/image compromise!
Keeps cassettes clean & dry from exposure to bodily fluids, solutions, plaster, etc.
Standard Overlock and now available in Ziplock® closure.
Can also be used to cover positioning sponges!
Maximize your efficiency and optimize your use of film.
Allows safe handling and positioning of cassettes.

NOW available: box of 25 sterile covers. Unique easy-open collar design and easy release adhesive seal on the drape helps provide rapid removal of the cassette/imaging receptor. Ideal for surgical procedures that require non sterile x-ray cassettes to be used in a sterile field.


Click here for Lint Free Wipes: Keep Your Cassettes Sterile!

NOTE: Now available to ship 'in bags', rather than boxes, to meet current government agency requirements. Upcharge Fee applies.