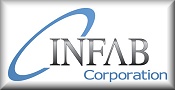 The Revolution Elastic Back Frontal Apron has been re-engineered to offer an even better fit, improved lower back support and maximum comfort.

Easy on/off convenience and plenty of adjustment, simply pull the fastening straps and attach to the Hook-n-Loop fasteners on the front of the apron to achieve the level of lower back support desired.

As with all "Revolution" apparel this Elastic Back Frontal Apron comes with Under Armor™ Cool Wear Moisture Wicking Fabric.


Exclusive Revolution outer material.
Every Revolution Apron comes with Cool Wear Moisture-Wicking fabric.
Professionally designed for an exceptional fit and comfort.
16 options of Two-Tone Color Blocking.
Flame Resistant.
Abrasion Resistant.
100% Waterproof.
Includes "Cool Wear" Under Armor™ Moisture Wicking Fabric .
Professionally designed for an exception fit and comfort.

Revolution's new style Collar, a matching, form fitting, complete front/back protection Thyroid Collar.
This collar is designed to be worn UNDERNEATH your vest for perfect fit and protection. (Stock #: REV-TC-KI)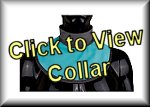 If you'd prefer a "standard" thyroid collar, (Also available in "Revolution" Fabrics)~click here:TCV Thyroid Collar



Also available, protection for the head, secured in the back by elastic: The Revolution Thinking Cap:


or the Thinking Cap with a "Tie Closure": (Also available in "Revolution" Fabrics)~click here:Tie Closure Thinking Cap


View Sizing for Revolution Apparel: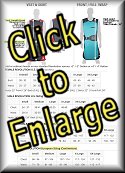 View Revolution Color Block Fabric choices here:



For all our Oregon State University fans and alumni, see #615 to the left!
Click to view standard in stock colors when ordering Revolution Base Apparel: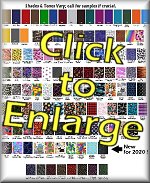 Do You Need a Carry Bag, Eyewear, Cleaner/Sanitizer Sprays, or Storage Rack to go with this apron?
Core materials specifications.....



Two options for core material protection, Smart Armor, or KiArmor™

What is Bi-Layer KiArmor?
KiArmor bi-layer radiation protection material is made from two distinct, homogenous layers of Lead-free materials and is certified by the National Physical Laboratory (NPL) for use by interventional radiologists, cardiologist and healthcare professionals working with radiation in hospitals worldwide. KiArmor has been developed by specialist U.K. manufacturer, Kemmetech Ltd., and Camarillo, California based medical manufacturer INFAB Corporation as a response to studies that show a 300% increase over the past decade in cardiologist's and interventionalist's exposure to ionizing radiation. The increase directly correlates with the rise in the number of cardiac imaging procedures conducted by cardiologists in modern hospitals and medical facilities. TESTING STANDARDS KiArmor is the lightest and most flexible radiation protection material ever certified to the exacting IEC 61331-1 standard, from 60 kV to 120kV; the American Society for Testing and Materials (ASTM) F2547-06 standard, and the new DIN 6857-1 ~ a standard specifically designed for Lead-Free and Lead composite materials.
A NEW STANDARD OF RADIATION PROTECTION, KiArmor is a new, high-performance and ultra-lightweight radiation protection material, now available in a range of aprons and protective apparel from Infab Corporation.

Lighter and more flexible than any comparable product, KiArmor provides 40% greater protection against absorbed dose than Lead-free or low-Lead composite materials, and 20% more protection than standard Lead-based equivalents.


CERTIFIED TO THE HIGHEST GLOBAL STANDARDS

Tested and certified to IEC 61331-1:1994; IEC 61331-1:2013/2014 (Draft); ASTM F2547-06 and DIN 6857-1, designed specifically to test Lead-free and low-Lead composites
Tested and certified by the UK's National Physical Laboratory – the world-wide calibration authority for X-ray and nuclear radiation
Tested and certified within of full range of kV (60kV-120kV)
Independently tested and verified in the full keV spectrum of scatter radiation
Available in Lead-free and low-Lead Bi-layer

ABSORBED DOSE
X-Ray procedures expose medical personnel to a quantity of scatter radiation. 'Absorbed dose' describes the quantity of energy absorbed by the body and organs as a result of exposure to ionizing radiation.
An apron's protection levels are typically expressed as a Lead equivalency (LE), without describing absorbed dose. Aprons that express their protection levels as an attenuation percentage can be misleading, since the measurement of critical importance is the amount of radiation that gets through to the worker – the Transmission Factor.
A 0.25mm LE Apron will allow approximately 10% of the source radiation to penetrate. At 0.5mm LE this becomes approximately 2%. The difference between these figures is five times, or 500%. In other words, choosing the higher of these two levels of protection will allow a worker to work five times longer to receive the same dose of radiation as the colleague wearing the lower protection level.