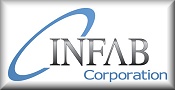 INFAB'S "Revolution" series lead apparel, available in the newest inner core material for maximum scatter absorbed dose protection; KiArmor.

Available up to size 5X ~ call for pricing with your size required.

Revolution Vest and Skirts seamlessly blend the most sought-after and effective apron features and benefits to create a truly groundbreaking product and are completely redesigned to offer the best X-Ray protection apron on the market. Each front vest panel is 0.50mm. Comfortably close your vest with assurance you're getting that full 0.50mm protection and 1.0mm at overlap. Back panel always made in 0.25mm.

Shown here in 614 Black/Jewelry Box Blue
View Revolution Color Block Fabric choices here:


Click to view standard fabric colors when ordering Revolution Base Apparel: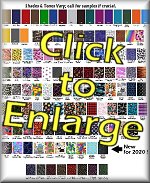 The 703 brings the Classic Infab design into the Revolution line, adding a Black Belt for additional lumbar support. This full overlap apron is lightweight, offers great protection, and has a Classic fit.



Exclusive Revolution outer material.
Built in "Black Belt" for better lumbar support relieves weight from shoulder.
Bacterial Resistant.
Each Front Vest panel is 0.50mm giving a solid front body protection giving 1.0mm at overlap.
Each Front Skirt panel is 0.25mm providing 0.50mm protection at overlap.
Every "Revolution" series apron comes with Cool Wear Moisture-Wicking fabric standard.
Professionally designed for an exceptional fit and comfort.
Flame Resistant. Abrasion Resistant. 100% Waterproof.

Revolution's new style Collar, a matching, form fitting, complete front/back protection Thyroid Collar.
This collar is designed to be worn UNDERNEATH your vest for perfect fit and protection. (Stock #: REV-TC-KI)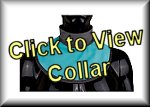 Infab's "Standard" Thyroid Collar, (Also available in "Revolution" Fabrics)~click here:TCV Thyroid Collar


Elastic Back Thinking Cap.
Also available, protection for around the side of the head, (no top protection) secured in the back by elastic: The Revolution Thinking Cap:


or the Thinking Cap with a "Tie Closure": (Also available in "Revolution" Fabrics)~click here: Tie Closure Thinking Cap


View Sizing for Revolution Apparel: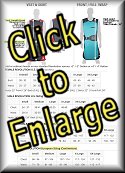 Do You Need a Carry Bag, Eyewear, Cleaner/Sanitizer Sprays, or Storage Rack to go with this apron?
Core materials specifications.....


X-Ray procedures expose medical personnel to a quantity of scatter radiation. 'Absorbed dose' describes the quantity of energy absorbed by the body and organs as a result of exposure to ionizing radiation.
An apron's protection levels are typically expressed as a Lead equivalency (LE), without describing absorbed dose. Aprons that express their protection levels as an attenuation percentage can be misleading, since the measurement of critical importance is the amount of radiation that gets through to the worker – the Transmission Factor.
A 0.25mm LE Apron will allow approximately 10% of the source radiation to penetrate. At 0.5mm LE this becomes approximately 2%. The difference between these figures is five times, or 500%. In other words, choosing the higher of these two levels of protection will allow a worker to work five times longer to receive the same dose of radiation as the colleague wearing the lower protection level.