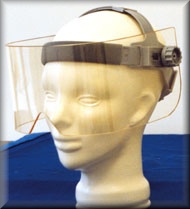 | | |
| --- | --- |
| Stock # | Your Price |
| 400PSM | $475.00 |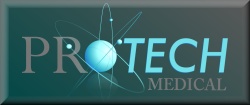 The Panorama Shield consists of a Face Formed Radiation Protective Lead Impregnated Acrylic that is suspended from a dual adjustable headpiece. The acrylic shield can be positioned at any angle to the face so as to minimize scatter radiation from passing under the shield by side adjustable dials. The Headgear is adjustable in two positions. An adjustable snap fit strap saddles the crown of the head while connecting at a 90° angle to an adjustable headband that surrounds the head circumference from brow to back. The circumference portion of the headband has an adjustable dial in the rear to increase or decrease the hat size for a comfortable snug fit.


Front lens is equivalent to 0.1mm Pb.
Wipe clean with a soft cloth. Abrasive materials may scratch front lens.
Can not be sterilized with high temperature or high pressure.
Weight: 350 grams (13 oz.)
European CE certificate approved.