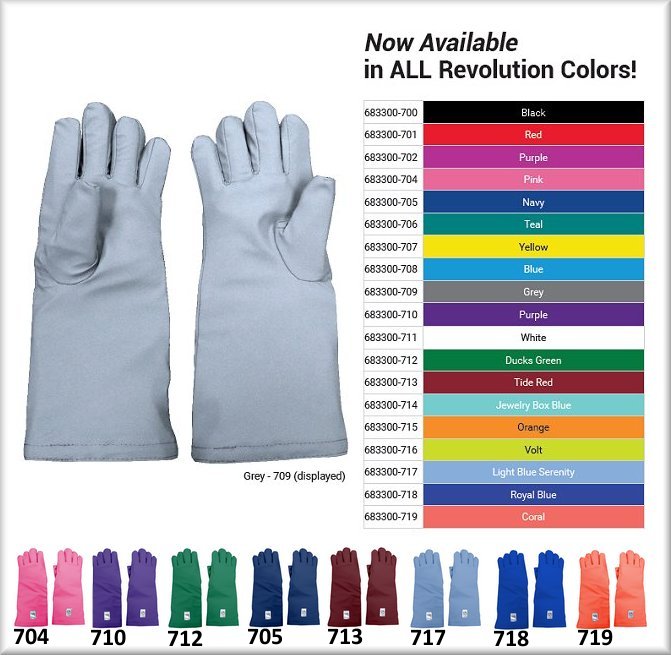 REVOLUTION GLOVES!
Maxi-Flex 5 Finger Lead Gloves with removable, replaceable, washable inner liners. The MOST comfort with the MOST flexibility.

The perfect way to insure your hands and lower forearms are fully protected by the most flexible, comfortable radiation protection gloves on the market. Comfortable fit with maximum dexterity. Soft removable, washable and replaceable inner liners* reduce odors and permit frequent laundering. Expanded durable vinyl outer covers are removable for inspection of lead core and permit replacement when they become worn. The lead vinyl cores are precision molded for consistent 0.5 mm lead equivalency and long life.

Revolution Maxi-Flex 5 Finger Lead Gloves come exclusively in Infab's Revolution fabric, the softest and most comfortable material available for radiation protection.

Sold only in pairs. Solid Colors.


.50mm LE.
Tough, durable vinyl outer coverings.
Soft, Flexible, and COMFORTABLE!
Removable, washable and replaceable 'Cool Wear' moisture-wicking inner liners
Replaceable outer covers.