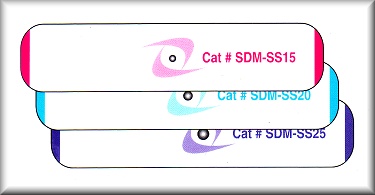 | | |
| --- | --- |
| | Please Note: On March 3rd, 2020 Techno-Aide's manufacturing plant in Nashville, TN took a direct hit from an F3 twister and sustained major damage. We are unable to take orders for T/A products until further notice. Please contact us for assistance in finding alternatives! |
Lead-free nipple identifier.
Stretch material provides precise placement for larger, more prominent nipples.
Gauze, non-stick backing under nipple area.
| | | | | |
| --- | --- | --- | --- | --- |
| Stock # | BB Size | Amt/Box | # Bxs | Your Price |
| SDM-SS15/1-5 | 1.5mm | 100 | 1-5 Bxs | $Call |
| SDM-SS15/6-14 | 1.5mm | 100 | 6-14 Bxs | $Call |
| SDM-SS15/15+ | 1.5mm | 100 | 15+ Bxs | $Call |
| SDM-SS20/1-5 | 2.0mm | 100 | 1-5 Bxs | $Call |
| SDM-SS20/6-14 | 2.0mm | 100 | 6-14 Bxs | $Call |
| SDM-SS20/15+ | 2.0mm | 100 | 15+ Bxs | $Call |
| SDM-SS25/1-5 | 2.5mm | 100 | 1-5 Bxs | $Call |
| SDM-SS25/6-14 | 2.5mm | 100 | 6-14 Bxs | $Call |
| SDM-SS25/15+ | 2.5mm | 100 | 15+ Bxs | $Call |