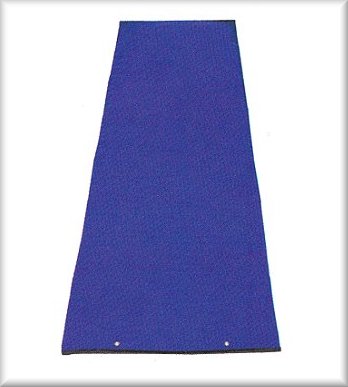 Revolutionary NEW TECHNO-TUFF Table Pad.. Our Reinforced Brute Vinyl is twice as thick as our regular heavy duty vinyl and is made of a supple slick material that is:


Liquid Proof.
Stain-Proof.
Anti-Microbial.
Anti-Fungal.
High Tensile Strength.
High Tear Strength.
2 Brass Eyelet for hanging. (Specify without if prefer no eyelets.)
Lead Free, and Phthalate Free.
One year warranty.

"Techno-Tuff™" cover material:
Mesh laminate reinforced vinyl
Black or Royal Blue.

This Comfortable pad is Radiolucent and can stay in place for patient comfort during imaging. (as with all table pads, edges will show). This polyurethane foam pad is fabricated for durability and longevity. Cleans easily with mild cleaner or germicide. Comes in Blue or Black Vinyl. One year warranty.
NOTE: Table pads over 1¼" (32mm) thick for diagnostic imaging are NOT recommended.


72"long x 23¼ wide.
2 thicknesses to pick from, 1" Standard/Comfort Foam, or 2" Firm Density Foam.


NOTE: If you need the Pad to be 'MRI Safe', please specify 'no grommets' when ordering.