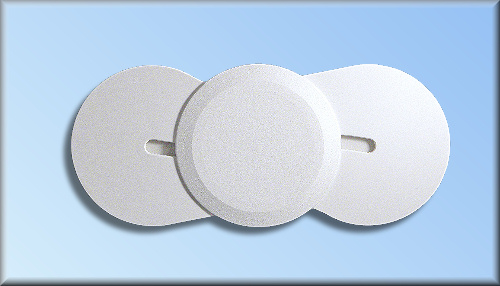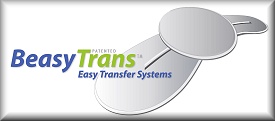 This 27.5 inch model is perfect for the small areas, especially bathroom transfers. If the attending professional approves, this system may be used for independent transfers. Many facilities use this system for boosting patients in bed.

SPECIFICATIONS:


Overall Length: 27.5"
Seat Disc Width: 12"
Thickness (Base) 1"
Thickness (Seat) 1/2"
Weight: 4.5 lbs.
Maximum recommended weight load: 400 lbs.

Why choose the Beasy Transfer System?

The patented Beasy technology places the user on a safe, stable seat. As the seat moves easily across the base of the system with the user on it, friction of movement is borne by the system, not the user's skin; Consequently, shear forces and friction, present in some other transfer techniques and which cause or contribute to tissue breakdown, are eliminated.

NOTE: Now available with Microban™ an antimicrobial protection to inhibit the growth of stain and odor causing bacteria.

Carrying Case: Black 600D polyester bags with handles. Zipper opening, inside velcro straps hold transfer board in place.