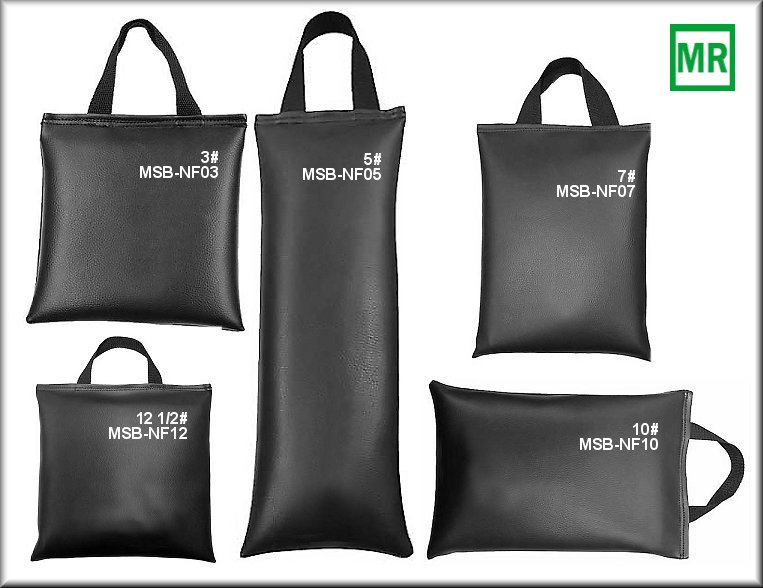 Our NEW MRI Sand Bag Positioners are completely MRI Safe! Made from materials that is nonmetallic and non-conductive. Accordingly, these products can be appropriately labeled as MR SAFE according to ASTM International, ASTM F2503 -13, Standard practice for making medical devices and other items for safety in the magnetic resonance environment.


Each sandbag is filled with rounded high purity industrial quartz sand.
Bags are sealed within an inner poly bag and placed into a sewn vinyl fabric bag to ensure against leakage.
Also inside is another slightly larger sewn vinyl bag as to provide a double layer against leakage.

For use within the MRI environment as a patient positioning item.

Buy individually, or save in a Kit.




| | | | | |
| --- | --- | --- | --- | --- |
| Stock # | Description | MRI Safe? | Size | Your Price |
| MSB-NF03 | Black 3 lb. Bag. | YES | 8"x8" | $133.33 |
| MSB-NF05 | Black 5 lb. Bag | YES | 5.5"x15" | $140.00 |
| MSB-NF07 | Black 7 lb. Bag | YES | 9"x12" | $160.00 |
| MSB-NF10 | Black 10 lb.Bag | YES | 9"x14" | $173.33 |
| MSB-NF12 | Black 12.5 lb. Bag | YES | 12"x12" | $186.67 |
| MSB-NFST | 1 of each above | YES | see above | $754.67 |