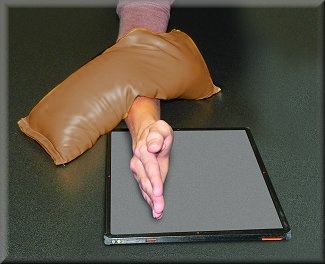 SANDSOCKS

Sandsocks are loosely filled sandbags that contour to a broad range of shapes and forms.
Larger veterinary sizes now available.
Stabilize hard to hold and irregular anatomy.
No need for additional person to hold the patient.
Double seams for strength and longevity.
Flexible, heavy gauge, reinforced vinyl.
Order individuals, or in a set for cost savings.
Every bag includes a weight identifying tag.

Only available as shown in 'honey' color, shown below.