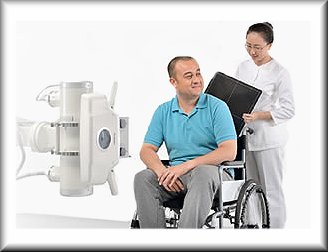 | | |
| --- | --- |
| | Please Note: On March 3rd, 2020 Techno-Aide's manufacturing plant in Nashville, TN took a direct hit from an F3 twister and sustained major damage. We are unable to take orders for T/A products until further notice. Please contact us for assistance in finding alternatives! |

Patient Positioning Sponge perfect for propping up cassettes behind patients in wheelchairs.

Sponge is 5 x 18 x 20 and is curved to fit in most wheelchairs.

Covered with heavy duty vinyl royal blue vinyl.
*Not radiolucent. vinyl seams will show.

Ships in 1 box, 2#, at: 18" x 20" x 5"

10 business days to manufacture.