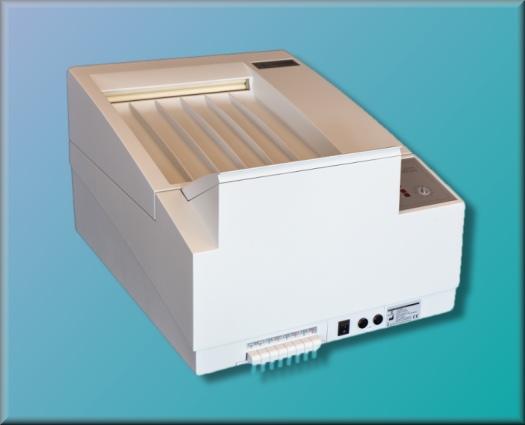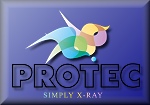 Rugged & Reliable Table-Top Automatic X-Ray Film Processor

The Standard of Excellence in 90 Second Processing !

The OPTIMAX is the world's premier 90 second automatic x-ray film processor. Designed as a rugged workhorse, the OPTIMAX can handle film volumes from very low to a higher capacity. The proven design of the OPTIMAX is efficient with energy, water & chemical use, saving the OPTIMAX owner money while delivering outstanding quality images.

The OPTIMAX is manufactured by Protec Medical in Germany in compliance with DIN ISO 9001:2000, IEC, TUV, CE, CSA, and UL quality standards. The OPTIMAX sets the standard of excellence for 90 second automatic x-ray film processors.

Features & Benefits:

Lightweight, yet rugged tabletop processor.
90 second processing speed, leading edge to leading edge.
Energy and water saving design limits run time to when film is actually being processed.
Anti-oxidation and anti-crystallization programs result in chemical savings and outstanding image quality.
Intelligent replenishment sensor limits chemical use resulting in chemical savings.
All components are easily accessible underneath for service.
Temperature control on the front panel for ease of use.
Top film feed and top return for convenience.
Film transport rack design with spring loaded rollers helps eliminate film jam problems found with other brands.
Quality polyurethane & rubber rollers for outstanding image quality and no artifacts.

1 year parts warranty. • Meets ISO, IEC, CE, TUV, CSA & UL quality standards. Flame retardant material used for housing. Made in Germany by Protec GmbH.