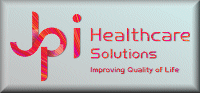 Portable Veterinary Mixed Animal X-Ray Generator
High frequency inverter type generator.
Digital displays of kV, mAs and exposure time (sec.).
Self-manageable APR function with memory key.
Stable output by dynamic voltage compensator.
Self-detection of error conditions.
Available bucky interface kit.
ADVANTAGES:
Powerful output covering most radiographic technique.
Superb images with a high quality, small focal spot X-Ray tube.
Excellent reproducibility not offered by line voltage fluctuation.
Reduced the hazards of X-Ray radiation.
Prolonged lifetime of X-Ray tube.
Plug into ordinary power outlets.
SPECIFICATIONS
Input Power: 110/220 or 220/230VAC 50/60Hz, single phase
Max. Output: 2.4kW
Inverter Frequency:60kHz
Tube Voltage (kV):40~120 kV
Tube Current x Time (mAs): Max 40mA, 0.4~120 mAs
Exposure time (sec): 0.02~0.4 seconds
X-Ray Tube Focal Spot Size: 1.2mm
Beam Limiting Device: Full field light beam type with 30 sec. timer
APR: 27 keys (9x3)
Dimensions (WDH): 238 x 340 x 194 mm
Carrying Case: Made of rigid aluminum box
Weight: 36# (16.33kg)