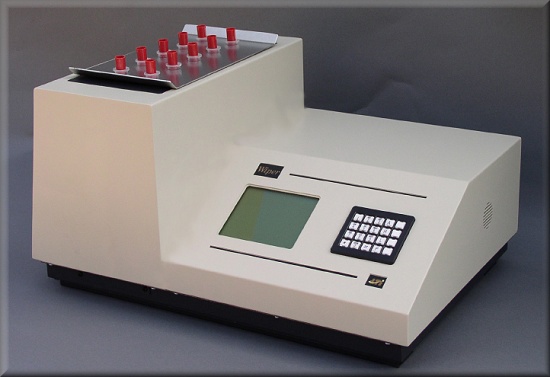 Nuclear Medicine Multi-Well Counter
The first multi-well counters designed specifically for Nuclear Medicine!
Comprehensive wipe testing with concise report in DPM
Available with 1,2,3,4,5,6,8 or 10 wells; choose a model to fit your budget
Automatically identifies isotope window where high counts fall
Pass/Fail based on user-programmable trigger levels
Heavy shielding for low background readings
Automatically calculates and reports MDA on each wipe test report
4096 channel (12 bit) analyzer for precise isotope identification
Automatic linearity correction
Automatic DPM calculation with AutoSpect™ (No sources needed)
Programmed for Schilling, Plasma Volume, GFR, Red Cell Mass, etc.
Exceeds all NRC and Agreement State Regulations for patient access areas
Tremendous labor savings
Very compact (occupies less than 20 inches of bench space)
Very economical
Software now available!
Down loadable operations manual available.
For further information, please see the complete limited warranty sheet provided with your new instrument.

NOW AVAILABLE:
SOFTWARE.
Ideal for pharmacies, cyclotrons and research with advanced features such as: High count rate over 18M CPM (300,000 CPS), Sample volume correction, Assay Library for up to 8 tests, forward and reverse decay, Autospect™ report DPM for any isotope. Powerful MCA with PHA functionality, Iterative counting, long count time up to 45 days.