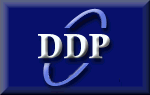 MAMMOVIEWER® - Twice the capacity, 20% less cost.

Introducing the MAMMOVIEWER series of high capacity, motorized film viewers. Designed by mammographers for mammographers. It's fast, quiet, smooth, simple.

Models available include the MV1012 for 24 x 30cm in a 4 over 4 format; and the new MV3D for 18 x 24cm films in a 6 over 6 over 6 and/or 4 over 4 24 x 30cm format. Each model is customized at time of purchase to include a specially made film belt to fit your particular requirements.

Each model accommodates 50 patient studies (optional 75 to 90 patient capacity) on a 4 over 4 or 6 over 6 over 6, one-piece, horizontally moving belt with no elastic bands. There are no annoying bands to interfere with your search for microcalcifications.

Upper and lower films are less than 1 inch apart to facilitate film comparisons as compared to 4-5 inches for competitive units.

Single belt design assures that a patient's films always move together. As shown above, you can format the belt for either 4 over 4 24 x 30cm films, 6 over 6 over 6 18 x 24cm films, or a portion can be set up for mixed large and small. There's even the ability to set up frames for 14" x 17" films!

Each side of the console boasts a slide-out shelf for your convenience. They measure approximately 14" across and are about 15" deep. There is a small drawer on the left side of the console that measures 6-1/2" high and 14" wide.

On either side of the kneespace are five vertical film file slots, approximately 20" high and 3" wide. These are useful for the storage of film file jackets, etc.

The optional center shelf is a handy addition to your work space. It is 15" deep and adjoins the two side shelves.

Our latest innovation is the FrameFinder, which allows you to automatically input a particular frame number on the new Membrane Switch Touch Pad and scroll to that frame with only the touch of the keypad. This is accompanied by the Next Group feature, which allows you to touch the travel switch when you get to the end of the film group you're reading, lights turn off, it scrolls to the first frame of the next grouping, and the lights come back on.

There are no strings to hide microcalcifications or interfere with concentration.

Each lighted screen can accommodate 6 films for baseline study, over 6 films, the last screening, and 6 films, their current study. This is a more thorough method of following your patient's progress over the years, and changes that occur with time will be more apparent. If you don't have films loaded in one area, each bank can be turned off with a separate switch.