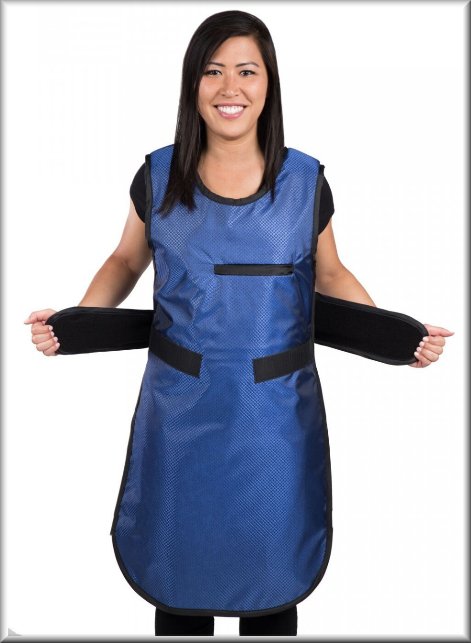 | | |
| --- | --- |
| | Please Note: On March 3rd, 2020 Techno-Aide's manufacturing plant in Nashville, TN took a direct hit from an F3 twister and sustained major damage. We are unable to take orders for T/A products until further notice. Please contact us for assistance in finding alternatives! |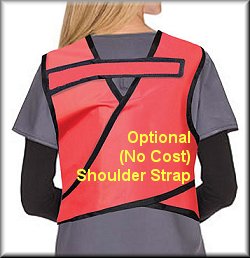 Weight Adjuster Flexible Back comfortably places more weight on hips, less weight on shoulders.

Available with hook-and-loop fasteners or 2" buckle closure.
0.5mm Pb equivalency front protection.
Pocket: Reinforced welt, spacious and strong.
Regular, Lightweight and LeadFree Core Options.
Shoulder Pads: Concealed for comfort and durability.
Free embroidery. (One Line)
2-Year Warranty on materials and workmanship.
4X and 5X, Custom sizes available. Call for pricing.

NEED IT RIGHT AWAY?
Order with Hook-n-Loop closure in FVLS-61, FVLM-61, FVLL-61 or FVLXL-61, by Noon East Coast time in Small, Medium, Large or X-Large in Lightweight, #61 Sapphire Ripstop and your order will ship next day.


Small, Medium, Large or X-Large
#61/Ripstop Sapphire
Hook-n-Loop/Lightweight Only
Limited to TWO quantity per order

Click to enlarge to view #61 Sapphire Ripstop for QUICKSHIP: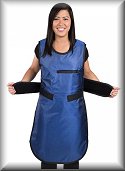 Shown here in #83/Cool Waves. Colors/Tones vary with gradient fabrics.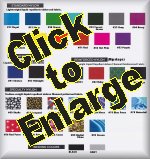 Click to enlarge Techno-Aide fabric options for this product.

Lead-Free Protection:
Lean on weight (over 45% lighter than regular lead)
Mean on protection (protects as well as lead)
Green on the environment lead-free means eco-friendly)

Do You Need a Thyroid Collar, Back Support Belt, Eyewear, Cooling Panel, Carry Bag, Cleaner/Sanitizer Sprays, or Storage Rack to go with this apron?